Holder of the chair
Prof. Dr. Klaus Ulrich Schmolke, LL.M. (NYU)
Academic Career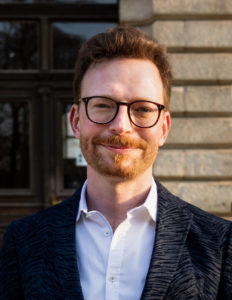 University studies of law and history in Trier, Lausanne, and Mainz. First state examination in law in 2000. Doctoral dissertation on corporate law (Executive liability for shareholders' immediate (non-reflective) losses, original title: Organwalterhaftung für Eigenschäden von Kapitalgesellschaftern) at the University of Mainz in 2003. Second state examination in law in 2004. Master of Laws (LL.M.), NYU School of Law, New York, 2006.
Research fellow at the chair of Prof. Dr. Holger Fleischer, LL.M. at the institute for commercial and business law at the University of Bonn during the years 2006-2009.
Senior Research fellow at the Max Planck Institute for Comparative and International Private Law in Hamburg, Germany, working with Prof. Dr. Holger Fleischer and in charge of the Switzerland unit from 2009 to 2012. Postdoctoral Thesis (Habilitation) completed in 2012 on a private law subject (The limits of self-commitment in Private Law – legal paternalism and behavioural economics in Family Law, Corporate Law and Consumer Law, original title: Grenzen der Selbstbindung im Privatrecht. Rechtspaternalismus und Verhaltensökonomik im Familien-, Gesellschafts- und Verbraucherrecht) at the Bucerius Law School in Hamburg.
Winter semester 2012/2013 interim chair at the University of Marburg. Since April, 2013, holder of a chair for Private Law, Commercial, Company and Business Law at the Friedrich-Alexander-University Erlangen-Nuremberg.